Florida Roofing & Sheet Metal Contractors Association (FRSA)
Orlando, Fla. (November 18, 2020)
When the Florida Roofing & Sheet Metal Contractors Association (FRSA) designed its new headquarters, they knew it needed to be built with materials that were energy-efficient, code-compliant and long-lasting. To ensure a long-lasting exterior, they turned to coatings and component finishes made with Kynar 500® FSF® and Kynar Aquatec® PVDF resins.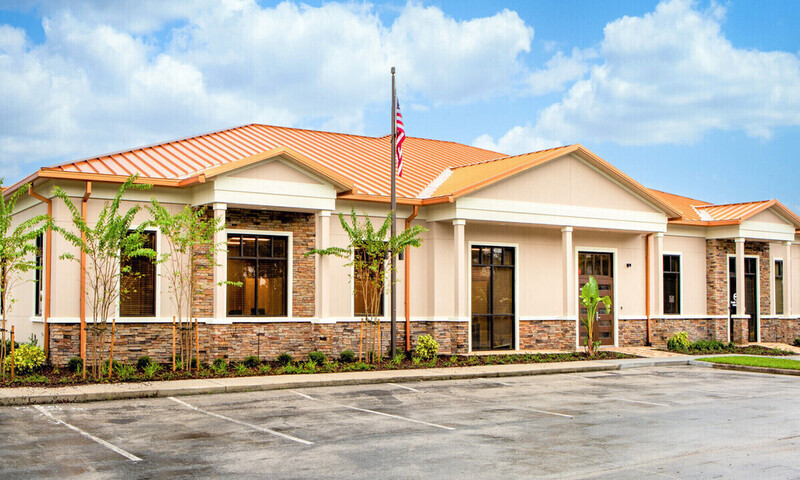 "As a leading trade association, we wanted to make sure the building represented the roofing industry in a positive way," said Lisa Pate, CEM, Executive Director, FRSA. "We were familiar with Kynar 500® finishes that have been trusted by architectural metal component OEMs for 50 years, so we knew it would be aesthetically pleasing and provide the durable protection we needed for our roof and gutters. Then, we were pleasantly surprised to find out that Kynar® resin is also a key ingredient in APV Engineered Coatings' NeverFade® Coatings that can be used on the stucco façade and applied in the field."
EMULSION COATINGS TECHNOLOGY
NeverFade® coatings contain Kynar Aquatec®, a water-based PVDF resin that, unlike Kynar 500® PVDF resin does not need to be baked at temperatures over 375°F, making it ideal for air-dry, field-applied coatings. The premium, weather-resistant coating can be easily applied to a variety of substrates, including metals, plastics, concrete, fiber cement, stucco, EIFS and previously painted surfaces.
"The use of Kynar Aquatec® PVDF resin and complex inorganic pigments gives the NeverFade® coating the ability to resist film erosion, chalking and fading caused by harsh UV exposure," explained Erin Neff, Director of Marketing and Business Development, APV Engineered Coatings. "Degraded and faded paint is so commonly seen throughout Florida, which is one of the harshest environments in the country."
APV backs the coating's no-fade performance by a 15-year product-and-labor guarantee, which is transferrable to future building owners. If the coating fades by a ΔE of five or higher, APV will replace the product and cover the labor cost of re-coating. This warranty is unique to the architectural coatings industry.