A New Video on
Kynar® Based Coatings
Watch the Newest Video Explaining
Kynar® PVDF Resin-Based Coatings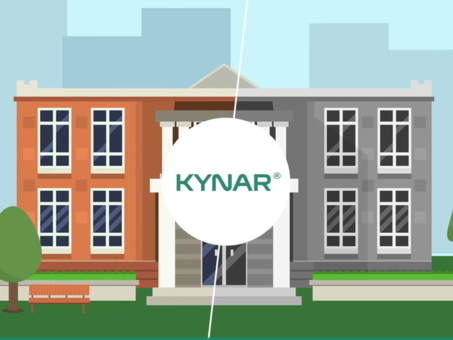 Kynar Aquatec® Specifications
Include Kynar Aquatec® PVDF resin-based coating's long lasting performance in your project. Façade Restoration and Cool Roof Coating Specifications Available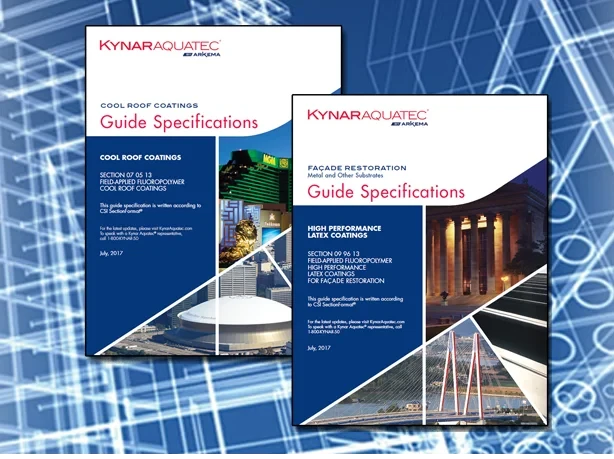 Kynar Aquatec®
Product Characteristics
Kynar Aquatec® resin-based architectural coatings provide similar long-lasting properties as Kynar 500® FSF® in an easy-to-apply latex. Learn more about our grades, performance, and properties.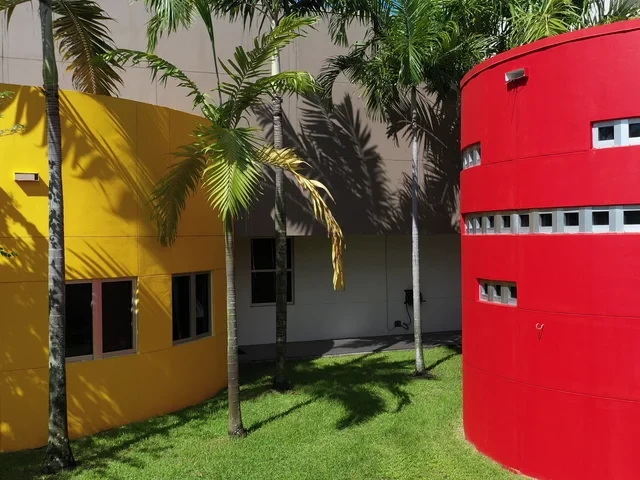 The Next Generation of Kynar® PVDF
Kynar Aquatec® is an innovative platform of emulsions, which are used by paint formulators to make premium weatherable water-based coatings. Coatings formulated with these emulsions can provide the durability and performance of traditional Kynar 500® based coatings. They can easily be applied to a variety of substrates, including metals, plastics, wood, concrete, textiles, and previously painted surfaces. Now, the extreme weatherability of a Kynar 500® based coating is available in a VOC-compliant, field or factory applied, ambient air-dry system. Additional benefits include tremendous resistance to dirt pick-up, outstanding water repellency, and high initial and long-term Total Solar Reflectance and Emissivity.